How to manage the common-cold and flu!
Colds and Flu are called common for a reason, covid aside, getting a cold is normal and natural. It is our bodies way of telling us we need to slow down and nourish ourselves better. When you do this effectively your cold can be gone within 12 hours!
It depends how willing you are to commit to honest rest and replenishment. For most of us, it is our addiction to constant 'doing' that overworks our nervous system. When we go-go-go all the time and never take a break- the body's only way to override the overwhelm is to make you stop. Persist with this and it leads to greater complications and chronic illness. So do yourself a favour, make rest and recovery part of your everyday.
Quick, Free and Simple Self-care for the common cold:
1- Steam Heat!
As soon as you even sense a sniffle, steam! The most effective way to keep a cold at bay is the traditional way- reach for a bowl and kettle of just boiling hot water. Pour a glass full into a bowl big enough for your head to rest into without touching the water. Grab a towel and make a tent (with no air gaps) over your head, for your face to steam over the freshly boiled water. Stay in the face sauna for as long as is comfortable – I tend to do 5 minutes.
Extra tips: Put fresh boiled water into a flask so it stays as hot as possible and re-bathe your face two or three times for great effect.
Extra benefit- this is wonderful for the skin, it gets to detox and release surface toxins, the steam clears and opens the sinuses and relieves tired eyes. You can do this anytime as part of your self-care routine not just when you have the hint of a cold.
2- Hit the Sauna / Bathe to Feel Better!
Assuming you don't have a sauna to hand- Have a hot shower or bath as soon as possible! You know the expression 'it got into my bones' well this happens with colds- maybe you were sitting too long outdoors keeping your social-distance and your toes went numb (this is what happened to me!) The body loves to feel the heat after periods of intense cold. If it doesn't aches and pains associated with a cold crop up quickly. Here's how to make the perfect bath and enjoy its innumerable benefits!
3 – Body Brush!
After your bathing, use the towel to brush up and down all of your body, in some places circling (over the belly, chest) to further invigorate your circulation after the refreshment and detoxification of the heat. Use the towel like a sling and wrap it around your back, neck, legs and arms to body brush all over your body. You'll feel like you've had a day at the sauna. Invigorating your circulation intensifies the body ability to detox, clear out the old and refresh with the new- encouraging lymphatic circulation and a boost of heath and vitality.
4 – Fluids! My Immunity Elixir!
We are mostly water and you are what you drink- so lets make it good. Hot water (again!) with freshly squeezed lemon juice, manuka or local raw honey, a drop of apple cider vinegar will add an immune boost (this healthy habit needs time to grow, start small even just a teaspoon) and finally adding freshly grated ginger for a blast of immunity kick. Let this tea brew in a big flask so it is hot all day for you to sip on. You'll be amazed how it helps.
I also think hot whiskey with lemon, honey and cloves is a fantastic enjoyable and medicinal cure. But be practical in the amount of whiskey, just enough to feel the benefits. The last thing you need is the risk of a foggy head when you have a touch of cold/flu. But this elixir is not for continual use like the tea above! This is best on the onset of any symptoms, ideally at the end of your day.
5 – Keep your socks on!
We lose heat from our head, hands and feet quickly- keeping these parts warm is essential to keeping the body at a cosy temperature to fight off any flus. So my top tip is sleep with your socks on! You may wriggle them off mid sleep- but better to sleep with them on. Our body temperature drops as we sleep and keeping the toes warm means our circulation doesn't have to work so hard to get to them. Cold feet are the start of many flus so keep your peripherals warm to give the body the extra support to work effectively all night long. This also goes for the rest of your body- add an extra layer to keep your whole body warm.
6 – Sleep it off!
Deep healing happens when we sleep our body has a chance to regulate and focus on maintenance, during the day there is too much afoot for the body to keep on top of it all. With any hint of cold or flu symptoms, the best thing you can do is have extra sleep to give your body that additional time to heal and recover.
Have your breakfast in bed, give yourself permission to lie-on and enjoy it. Feeling any guilt will suppress the benefits. When we consciously choose our actions we reap the benefits tenfold. So take this chance to sleep more and do less!
So I hope that helps and gives you a nourishing experience of the benefits of simple self-care that makes the difference.
Continue your personal journey with online classes and check-out upcoming Vitality Retreats to support your health, brilliance and vitality!
---
Vitality Retreats are set in country house estates with period style accommodation, woodland walks, open fires, and homegrown organic food.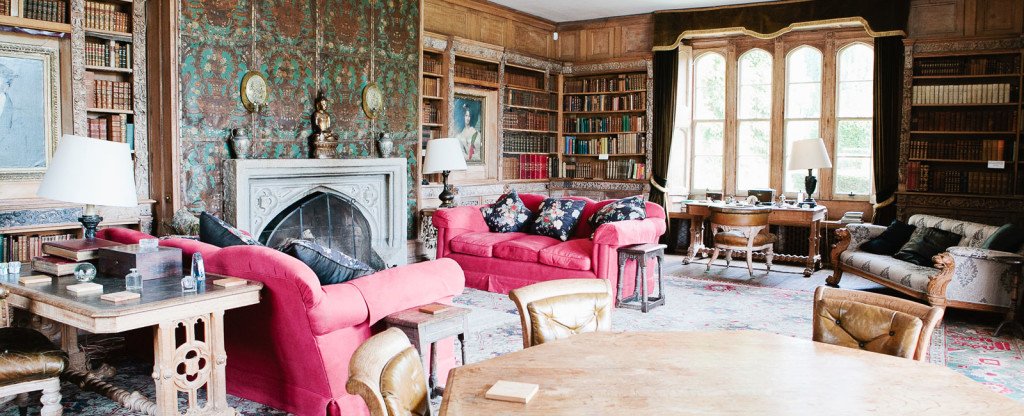 Contact me for a personal consultation or any questions about events or online programs.
Keep you socks on & stay cosey!
Laura