The intention of traditional Yoga is Union. Healing Yoga focuses on restoring harmony to the mind, body, and spirit. When you restore balance and perspective, you accelerate your healing and personal development.
Healing Yoga is an uplifting and rejuvenating practice that reconnects you to your body and encourages greater self-confidence, compassion and self-care.
Healing Yoga blends the best of movement practices including- Hatha Yoga, Kundalini Practices, Doan Tapping, Qi Gong, Movement Meditation, Embodiment practices and Breathwork.
Meditation and Self Care practices
Learn how to support your mental health so you can better manage stress and anxiety, relax and refresh your energy levels, and restore calm to your mind.
A variety of practices support your self-care skills, including- Deep Rest Meditation, Yoga Nidra, Reiki Energy Healing, Self-Compassion techniques, Practical Self-Care, and Life Coaching techniques.
To meditate is to shift from being reactive to responsive, to become the aware observer of our thoughts and conditioning. You learn the skill to see behind thought and recognise the unchanging aspect of yourself within. The part of you that is unchanging, peaceful and content in all situations.
Meditation is a life practice. We learn to listen without judgement, acknowledge our shadow, and discover the eternal space within.
I assist people in accessing their true self, empowering them with the skills to support the life they desire and to access the innate wellbeing which is their birthright.
Any change you wish to see in this world always starts within!
Learning to meditate is the single most important practice for living a life of greater joy and fulfillment.
learn techniques customised to your personal needs and goals
Improve health & body concept
Better manage pressure & stress
Reduce feelings of anxiety & depression
Amplify healing & recovery
Restore balance
Relieve Tension and Chronic pain
Enhance their sense of personal power
and potential
Laura's focus is to assist her clients to develop mindfulness, body awareness, improved mental clarity and personal understanding leading to greater self-confidence, authentic expression and self-empowerment.
Optional Recording as Resource Material:
A benefit of the online consultations, is that you can avail of a recording of the movement and meditation aspects of your one-to-one session to practice and repeat at your convenience between sessions.
Book your Yoga & Meditation session now!
Please note that 24 hours notice is required for any cancellation.
Bookings cancelled after this time will incur a 50% charge of the fee related to the booking.
Bookings cancelled within 12 hours of an appointment will be charged at full price.
Where any workshops or retreats are cancelled by the organiser, all payments will be reminbursed in full to the client.
Term fees for classes are for the dates indicated and are not transferrable.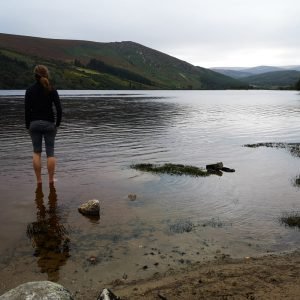 It may take old age, illness, or the death of a close family member to bring us to consider our own mortality. Death can shake us into a stark presence that awakens us to what matters most. Death is a
Learn More
Discover more ways to support your wellbeing
""Healing Yoga has been a blessing for me during the pandemic, it has really improved my long term back pain and has also decreased my levels of stress. Laura is a very warm and patient teacher. She encourages you to work with your body instead of against it. Her one-on-one sessions provide a personal introduction to the practice and include tailored exercises to suit your individual experiences. Laura can also provide Zoom recordings of your classes on request for you to practice in your own time. Would highly recommend, thank you for all your work this year."
"Time-out with my body was a revolutionary experience! I really enjoyed the energy of the workshops- both relaxing and energising!"
"I find online classes so beneficial with the stress and tension of covid times. I feel energised and more connected within myself, both physically and emotionally. It encourages me to open up rather than shut down and survive. It helps manage my symptoms of MS too."
"Laura is a highly skilled and much learned teacher and practitioner who invests great amounts of energy and warmth into her classes. I know of no one so determined to spread the benefits of somatic yoga, and so passionate about what she does, which is equalled only by her supportive nature and wisdom. The lessons I have learned about my body and healing from her are incredible. I highly recommend her."
"Laura has the most amazing calming and grounded energy, she seems to see past the physical and straight to the core of a person making them feel at ease. She is encouraging and full of knowledge. She creates a safe space to practice in, her classes and her 1:1 sessions are fantastic."
"As someone who suffers with chronic migraine, these sessions have been very helpful, relieving the tension built up in my neck and shoulders. Covid times has meant more hours sitting, the somatic movement sessions have been both invigorating and relaxing."
Read more of what our clients have to say!
Sign up for wellbeing
tips & tutorials