UPLIFT MIND, BODY & SPIRIT
REFRESH + RENEW WITH A CUSTOM HEALING EXPERIENCE
Laura Sarah Dowdall is an innovative somatic wellbeing expert
DATES: Saturday- July 1st, August 5th & Friday- September 1st
Full Moon Gathering- outdoor event with the full moon, movement alchemy by the sea, meditation, cleansing moon ritual, sea dip, circle & sauna!
Learn More
Blog
Movement when done with awareness keeps us youthful, vibrant, refreshed and inspired! When done with somatic awareness we encourage our brain to work through movement patterns that regain dexterity, coordination and ease within our musculoskeletal system. With curiosity and an
Learn More
Kids Yoga
Afterschool Yoga & Creative Wellbeing Course
Learn More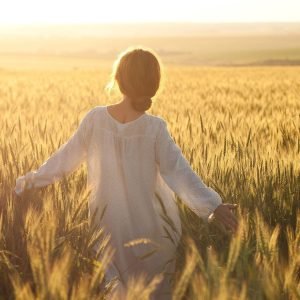 Ancestral Healing
Give a gift with meaning, whether it is a well-deserved act of care for yourself or for another.
The gift of a retreat or one-to-one session offers us new lease of life, inspiration, clarity, healing and fresh perspective and life-direction.
Learn More
Discover more ways to support your wellbeing
""Healing Yoga has been a blessing for me during the pandemic, it has really improved my long term back pain and has also decreased my levels of stress. Laura is a very warm and patient teacher. She encourages you to work with your body instead of against it. Her one-on-one sessions provide a personal introduction to the practice and include tailored exercises to suit your individual experiences. Laura can also provide Zoom recordings of your classes on request for you to practice in your own time. Would highly recommend, thank you for all your work this year."
"Laura has amazing psycho-spiritual skills to facilitate groups. Her sessions are intrinsically multidimensional in nature. She works in such a holistic way: cognitively, emotional, spiritually, bodily. I have done yoga for years and travelled extensively around the world doing all kinds of healing and yoga workshops. It is not an exaggeration to say that Laura is attuned to a Higher Consciousness. I could not recommend her enough!"
"Laura is a unique teacher and therapist. She is whole-heartedly devoted to what she does and to all the individuals she is teaching or treating. Her yoga classes helped me to better understand my body, to realize what was going on inside me and notice things that needed more attention. Her classes helped me to relax and lift my energy levels. I also received reiki from Laura; it was such a powerful experience and I would recommend it to anyone. I am thankful that I got introduced to the world of yoga, reiki and meditation by this special person."
"I believe in life that everything happens for a reason and coming upon Laura in a random internet search for help with back pain was true testament of this hypotheses...from my first phone-call with Laura and her intuitive ear, she had a plan to help that would go beyond the manifesting back trouble that I was having ... Over the last few months I've practised with Laura in her beautifully spirited gentle yoga classes. Her classes along with her Reki practise give truly self nurturing techniques and rituals that everyone should have the benefit of both knowing and practicing!"
"Time-out with my body was a revolutionary experience! I really enjoyed the energy of the workshops- both relaxing and energising!"
"I find online classes so beneficial with the stress and tension of covid times. I feel energised and more connected within myself, both physically and emotionally. It encourages me to open up rather than shut down and survive. It helps manage my symptoms of MS too."
"Laura is a highly skilled and much learned teacher and practitioner who invests great amounts of energy and warmth into her classes. I know of no one so determined to spread the benefits of somatic yoga, and so passionate about what she does, which is equalled only by her supportive nature and wisdom. The lessons I have learned about my body and healing from her are incredible. I highly recommend her."
"Laura has the most amazing calming and grounded energy, she seems to see past the physical and straight to the core of a person making them feel at ease. She is encouraging and full of knowledge. She creates a safe space to practice in, her classes and her 1:1 sessions are fantastic."
"As someone who suffers with chronic migraine, these sessions have been very helpful, relieving the tension built up in my neck and shoulders. Covid times has meant more hours sitting, the somatic movement sessions have been both invigorating and relaxing."
Read more of what our clients have to say!
Sign up for wellbeing
tips & tutorials