Healing Sessions relieve tension, anxiety and distortion to harmonise mental, emotional, physical and energetic wellbeing. Clients are given a practical toolkit of techniques to incorporate into their daily life to assist continued health.
Laura is a Reiki and Seichim Master and Family Constellation Work Facilitator.
Where beneficial to the client, Laura also integrates healing yoga, coaching and movement practices to assist the clients' goals.
Her intuitive, energetic and somatic gifts enable her to work deeply at all levels of the person's physical, energetic and ancestral being. She facilitates the client's empowerment through personalised programmes to nourish and replenish their complete holistic wellbeing. For more information on Laura click here.
ENERGETIC HEALING – HOW IT WORKS
Each of us is made up of cells and these cells consist of vibrations otherwise called energy- like the electric currents that flow through the circuits of our house to bring us light and heat. When our human circuits block or circulation slows we may experience this physically as a pain, emotionally as anxiety, mentally as burn-out or spiritually as a sense of disconnection to our life.
Everyone's experience is unique to their chemistry, history and mindset- so it's important to learn to listen to yourself in order to help yourself effectively. Reiki channels energy through the chakra and meridian systems of the whole body to invigorate and refresh its functioning and create mental and emotional space for perspective, new intuition and clarity to emerge and assist in our personal growth.
Reiki combined with practical techniques to enhance personal development empowers and motivates clients to make positive changes in their life.
Clients are supported with meditations, movement practices, sound exercises, or coaching processes to assist them towards their ambitions.
People attending one to one sessions, workshops, classes and retreats come from all backgrounds and walks of life – Parents, Doctors, Nurses, Lawyers, Business Owners, Physiotherapists, Teachers, Homeopaths, Singers, Dancers, Retired adults, Children, Teens and Family groups.
 Therapeutic processes have benefited clients managing symptoms of fibromyalgia, cystic fibrosis, spinal lordosis, migraine, high blood pressure, lower back tension, poor body image, eating disorders, depression as well as those recovering from accidents, injury, grief and loss. The deep healing and harmony restored in the body has also helped those wishing to conceive.
All one to one and group sessions are customised to the 'alive' or current needs of the individuals. 
The intent is always to empower the person with balance and harmony in their body, and clarity and calm in their mind so that they become the catalyst of their own healing, enhanced self-belief, greater fulfilment and joy in their lives.
Book your one-to-one session Now!
Please note that 24 hours notice is required for any cancellation.
Bookings cancelled after this time will incur a 50% charge of the fee related to the booking.
Bookings cancelled within 12 hours of an appointment will be charged at full price.
Where any workshops or retreats are cancelled by the organiser, all payments will be reminbursed in full to the client.
Term fees for classes are for the dates indicated and are not transferrable.
""Healing Yoga has been a blessing for me during the pandemic, it has really improved my long term back pain and has also decreased my levels of stress. Laura is a very warm and patient teacher. She encourages you to work with your body instead of against it. Her one-on-one sessions provide a personal introduction to the practice and include tailored exercises to suit your individual experiences. Laura can also provide Zoom recordings of your classes on request for you to practice in your own time. Would highly recommend, thank you for all your work this year."
"Laura has amazing psycho-spiritual skills to facilitate groups. Her sessions are intrinsically multidimensional in nature. She works in such a holistic way: cognitively, emotional, spiritually, bodily. I have done yoga for years and travelled extensively around the world doing all kinds of healing and yoga workshops. It is not an exaggeration to say that Laura is attuned to a Higher Consciousness. I could not recommend her enough!"
"Laura is a unique teacher and therapist. She is whole-heartedly devoted to what she does and to all the individuals she is teaching or treating. Her yoga classes helped me to better understand my body, to realize what was going on inside me and notice things that needed more attention. Her classes helped me to relax and lift my energy levels. I also received reiki from Laura; it was such a powerful experience and I would recommend it to anyone. I am thankful that I got introduced to the world of yoga, reiki and meditation by this special person."
"I believe in life that everything happens for a reason and coming upon Laura in a random internet search for help with back pain was true testament of this hypotheses...from my first phone-call with Laura and her intuitive ear, she had a plan to help that would go beyond the manifesting back trouble that I was having ... Over the last few months I've practised with Laura in her beautifully spirited gentle yoga classes. Her classes along with her Reki practise give truly self nurturing techniques and rituals that everyone should have the benefit of both knowing and practicing!"
"Time-out with my body was a revolutionary experience! I really enjoyed the energy of the workshops- both relaxing and energising!"
"I find online classes so beneficial with the stress and tension of covid times. I feel energised and more connected within myself, both physically and emotionally. It encourages me to open up rather than shut down and survive. It helps manage my symptoms of MS too."
"Laura is a highly skilled and much learned teacher and practitioner who invests great amounts of energy and warmth into her classes. I know of no one so determined to spread the benefits of somatic yoga, and so passionate about what she does, which is equalled only by her supportive nature and wisdom. The lessons I have learned about my body and healing from her are incredible. I highly recommend her."
"Laura has the most amazing calming and grounded energy, she seems to see past the physical and straight to the core of a person making them feel at ease. She is encouraging and full of knowledge. She creates a safe space to practice in, her classes and her 1:1 sessions are fantastic."
"As someone who suffers with chronic migraine, these sessions have been very helpful, relieving the tension built up in my neck and shoulders. Covid times has meant more hours sitting, the somatic movement sessions have been both invigorating and relaxing."
Read more of what our clients have to say!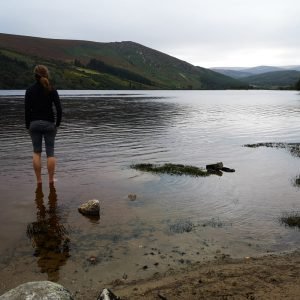 It may take old age, illness, or the death of a close family member to bring us to consider our own mortality. Death can shake us into a stark presence that awakens us to what matters most. Death is a
Learn More
Discover more ways to support your wellbeing
Sign up for wellbeing
tips & tutorials