Family Wellbeing Workshops
Parent & Child Movement Workshops
Family Wellbeing is an interactive workshop for parents and children to learn about wellbeing and self-care through play.
Workshops include: dance, yoga, body puzzles, meditation, and techniques to relieve anxiety, soothe worry, increase confidence and support positive mindset.
Families explore new ways to be creative in how we communicate and care for each other.
As adults we become more rigid in our way of thinking and moving.

In this workshop parents will reawaken all the main movement patterns in their body, improve their dexterity, flexibility, creativity and sense of joy through expressive practices.
Parents will feel wonderful and children will be overjoyed to learn, play and explore together!
From this place of shared play and expression, both parent and child can better relate to each other, experience a greater bond and feel more ease and comfort in expressing how they feel to each other.
Parents will learn ways to bring more playfulness and fun into home life that will improve the bond between family members and support the family's overall wellbeing – emotional, mental and physical.

Family workshops are an opportunity for both parents and children to observe and learn from each other.

Parents, who are usually the leaders, will experience receiving from their children. Children, who are usually the receivers, get to give to their parents – they will direct some of the exercises and learn how to be responsible and caring for their parent

Parents get to see how their children learn. And children get to see their parents as learners, something that doesn't happen very often- setting a great example for their children.

There will be some activities that the children can do better than the parents. This humanises the parent and eases the pressure that their children's expectations can create.

This workshop gives parents the chance to care for their wellbeing and be positive role models for their children. Leading by example, the children will have more respect for the practices they are learning and better understand the effect of doing them. 

The time together will be positively reinforced by interaction and exchange between family members that encourages affection and appreciation of each other. 

This workshop offers the skills to create quality time with your family without the need for any resources, entertainment, expense or travel!
Laura is a Yoga, Somatic Movement and Wellbeing expert and a professionally trained Dancer.
Her passion, knowledge, and experience create a nurturing environment that supports mental health, self-compassion, deep relaxation, and stress release.
Her Creative Wellbeing approach supports children's emotional and mental health through movement expression, meditation and self-care. She provides training for Healthcare workers, Teachers and Parents.
Her work has featured in the Irish Times, Irish Independent, TV3 & International Wellness Websites.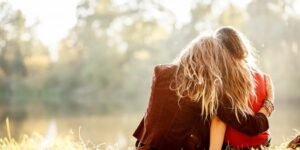 DATES: March, April, May
Mom & Me Sunday Retreats are a fun and nourishing day-out for Mothers and Daughters focused on emotional health and wellbeing. Enjoy practices to destress, reduce worry, calm anxiety, increase self-confidence and resilience.
Learn More
To have a Family Workshop arranged for your school complete this form:
"Laura Dowdall's workshops were a central element in our recent, highly-successful 'Wellbeing Week'. Laura's gift of effective communication, pupil-motivation and enjoyable presentation ensured a positive response from teachers and pupils. Feedback indicated that many relaxing techniques were learned, which will help us all become more in tune with our bodies and deal with stress. With the current national focus on wellbeing and the importance of teaching positive mental health strategies to children, these workshops are a timely and valuable resource to any school."
"Laura is a highly skilled and much learned teacher and practitioner who invests great amounts of energy and warmth into her workshops. I know of no one who is so determined to spread the benefits of somatic yoga, and so passionate about what she does, which is equalled only by her supportive nature and wisdom. The lessons I have learned from her are incredible, and I highly recommend her to anyone seeking a balance of learning and enjoyment."
"Laura, your energy, knowledge and passion for adult and pupil wellbeing is fantastic!"
"I'd highly recommend this programme. The teachers workshops were really useful and gave lots of helpful activities for the classroom. Thank you!"
Read more feedback from teachers, parents and kids
Sign up for wellbeing
tips & tutorials
Contact us for a bespoke event customised to your school needs